Greetings from Jerusalem,
You may have heard of the two rockets from Gaza that were intercepted near Tel Aviv last night. Tensions between the Gaza Strip and Israel have been fairly continuous over the last few years. Frequently, that involves crude rockets being fired into Israel and the inevitable strong response from Israel from such actions. The Israeli army assessment is that the rockets were fired toward Tel Aviv by mistake. No escalation has occurred today, and the Hamas-led Friday protests at the Gaza border were actually cancelled today. Egypt and Qatar are actively mediating between the two sides.
Since I am in Jerusalem, I can report that everything is very normal here. Our groups were all out on their normal sightseeing today, and we have made no adjustments to any itineraries. We currently have over 700 guests in Israel and another two hundred on extensions in Jordan or Egypt today. We will have almost 4,000 guests in the Holy Land this month, and tourism remains at record levels. Please continue to watch eoupdate.com for testimonies from our guests and other updates about the Holy Land.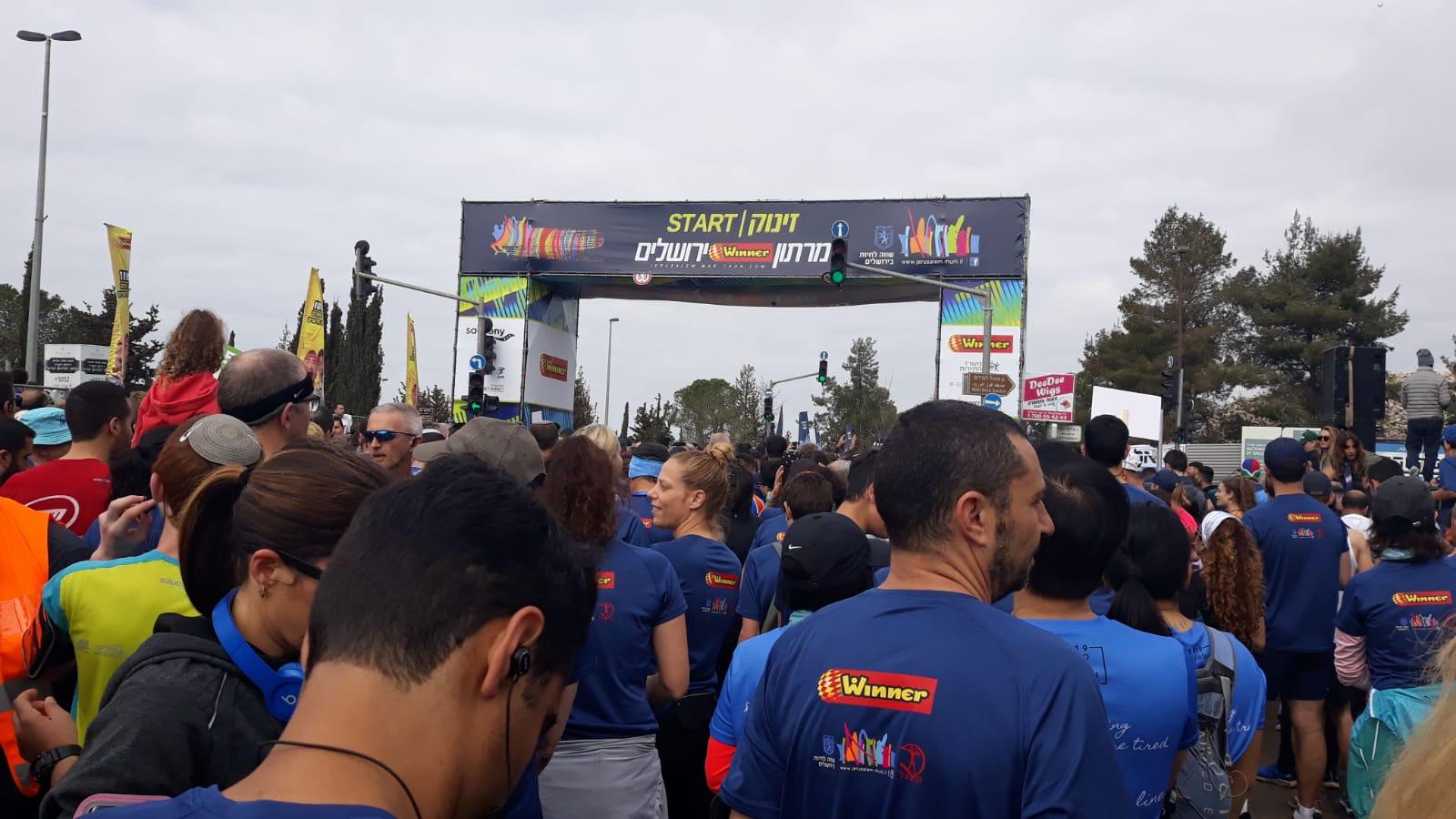 Frequently, I try to personally do some unusual things around the Holy Land. This morning, I participated in the Jerusalem half-marathon and along with 25,000-30,000 other runners - many from outside of Israel -- across various races it was a great day with only normal security visible. We literally ran all over the city and even through a corner of the Old City, and it was actually as festive an atmosphere as I have ever experienced in a race. Tonight I will visit the separation wall in Bethlehem with some of our US staff and have dinner in the West Bank.
We will continue to carefully monitor the safety of all of our groups and make adjustments in timing or routing as needed. Currently, we have 13 staff serving in hospitality capacities around the Holy Land for our pilgrims. We also have executives and some of our Lakeland staff constantly in the Holy Land from now through April 21. Our team looks forward to greeting you in the Holy Land. May you have a blessed journey.
Sincerely,
James Ridgway